Mengapa auditor internal perlu memiliki sertifikasi?
Ada banyak alasan bagi auditor internal untuk memiliki sertifikasi dari IIA. Baik itu Certified Internal Auditor® (CIA®) atau Certification in Risk Management Assurance® (CRMA®) atau Qualification in Internal Audit Leadership® (QIAL®).
Dengan memperoleh sertifikasi Anda seperti memiliki kunci ke dunia peluang yang luas yang ditawarkan dalam profesi audit internal serta membuat suatu pernyataan yang kuat tentang keahlian yang Anda miliki.
Pada akhirnya menjadi tersertifikasi akan:
Membantu Anda mendapatkan kredibilitas dan rasa hormat di bidang Anda.
Membuka lebih banyak peluang untuk maju.
Meningkatkan potensi penghasilan Anda
Memuktikan kesediaan Anda untuk berinvestasi dalam pengembangan Anda sendiri.
Menunjukkan komitmen Anda pada profesi Anda.
Meningkatkan keterampilan dan pengetahuan audit internal Anda.
Membangun kepercayaan pada pengetahuan Anda tentang profesi ini.
Untuk informasi pendaftaran dan persyaratan silahkan unduh Brosur Sertifikasi IIA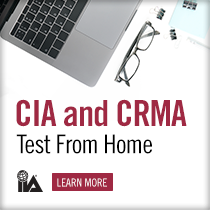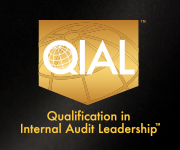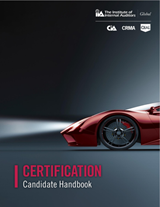 * Steps to Certification
* Accessing and using The IIA's Certification Candidate Management System (CCM​S).
* Registering and scheduling an exam/part.
* Preparing for the certification exam.
* Checking in at a test center and taking the exam.
* Exam content information, format, and scoring.
* Requirements for maintaining your certification.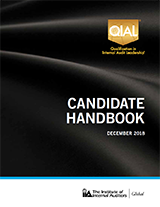 *Selecting your program pathway.
*Accessing and using CCMS, and submitting your application.
*Registering, scheduling, and completing Case Studies (Program Pathway 1).
*Submitting Your Portfolio of Professional Experience (Program Pathway 2).
*Scheduling and completing Presentation and Panel Interviews.
*Maintaining your qualification.
Learn more: https://global.theiia.org/certification/Pages/Certification.aspx
For more information please contact Us